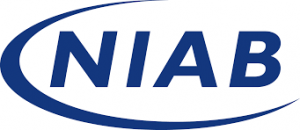 The Company
Based in Cambridge and East Malling, Kent, NIAB is the UK's fastest growing crop science organisation, employing around 400 people and providing research, scientific services and technical advice to a diverse customer base which includes Government departments, research councils, levy bodies, charitable trusts and the agri-food industry.
With a focus on adaptive and translational research, NIAB works to improve the yield, efficiency and resilience of agricultural and horticultural crop production, supporting national and global policy priorities on food security, climate change and sustainable development.
Over the past 15 years, NIAB has trebled in size through investment in new scientific skills and partnerships. Led by a pro-active Board of Trustee Directors and a dynamic executive team, NIAB is looking forward to continued growth through a sustained programme of investment in people, facilities, partnerships, acquisitions and mergers.
The Role
NIAB are seeking a finance professional with the intellectual capability, ambition and leadership characteristics required to take responsibility and drive important strategic projects. Reporting to the CEO, the CFO will support NIAB's strategic objectives leading the finance and business support teams across a multi-site and multi-faceted business. The role will ensure robust and effective financial reporting and will have a strong focus on leading M&A activities, legal contracts, property negotiations and optimising business structures as the organisation grows.
The Candidate
Suitable candidates will have significant experience leading a finance function with relevant examples of guiding an organisation through a growth agenda and managing cross-functional projects. Candidates will be qualified and experienced accountants with proven experience of financial and management accounting functions, preferably from either the commercial or not-for-profit sectors.
For more information about this exciting opportunity please contact either David Macaulay or Darren Houghton at Eden Search & Select on 0113 8346634 or info@edensearch.co.uk. Eden Search & Select are managing all applications on behalf of NIAB.