Food and Drink
The food and drink industry is one of the toughest commercial markets in the world. For producers and retailers alike, competition is fierce and success relies upon employing the very best people. In food and drink manufacturing, huge opportunities exist for companies that can scale up quickly and capitalize on interest in their consumables, at home and overseas. The key is building talented teams from the top-down, individuals who, collectively, will produce innovative, on-trend products, and secure highly sought-after retail listings. Separately, retailers face their own challenges. New mergers and alliances are intensifying pressure on margins and supply chain systems; while the battle to balance bricks and mortar versus online sales continues.
At the very top of this dynamic sector, you'll find our executive search team supporting a diverse range of organisations through the challenges they face – building teams of inspiring, tenacious professionals, who can lead, manage and motivate. Working across all aspects of operations, and along the length of the food and drink supply chain, our clients include private equity-backed, big brand, household names and leading retailers as well as smaller craft businesses, which are growing fast and taking over pockets of the food and drinks industry, at home and abroad.
If you're looking to appoint a new person to your leadership or management team, get in touch with one our food and drink executive search consultants.
Our specialists
Charlie Eaton
Charlie possesses over 9 years experience working within executive search focusing on senior leadership appointments across the food and drink sectors.
David Macaulay
As Founder and Managing Director of Eden Search & Select, David has spent his career working with a diverse range of businesses in the food and farming sectors.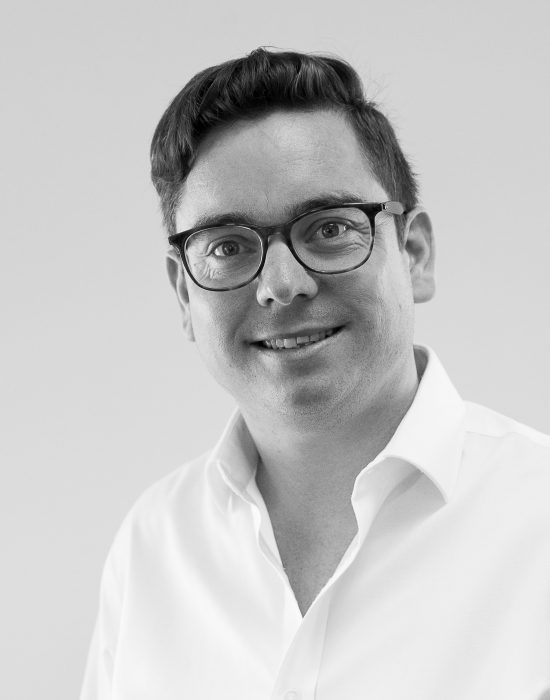 Charlie Eaton
Associate Director
Charlie focuses his attention on recruiting for senior leadership appointments across the global food and drink supply chain. Charlie is a sector expert and can demonstrate an excellent track record of successfully leading executive search campaigns across several disciplines for some of the UK's most prestigious companies.
Prior to joining Eden Search & Select Charlie led a team of 7 recruitment consultants as a Senior Manager at Michael Page Group. His commercial agricultural experience was gained as UK & Ireland Sales Manager for Claydon Seed Drills where he recruited, trained and retained a team consisting of Territory Managers and also played a pivotal role in developing a dealership network to further expand market presence.
Charlie grew up on a dairy farm in Dorset, but he quickly developed a strong passion for arable farming so whilst at university he travelled around England to work on arable operations across Wiltshire, Hampshire, Hertfordshire and West Sussex. Since graduating from Reading University in Agricultural Business Management Charlie has generated a unique blend of commercial agricultural experience combined with extensive recruitment and executive search knowledge which enables him to partner with his clients to support and develop high performing leadership teams.
Having recently hung up his boots on an amateur rugby career which he persisted with for 27 years, Charlie now spends most of his spare time dressed up in lycra cycling the roads of North Somerset.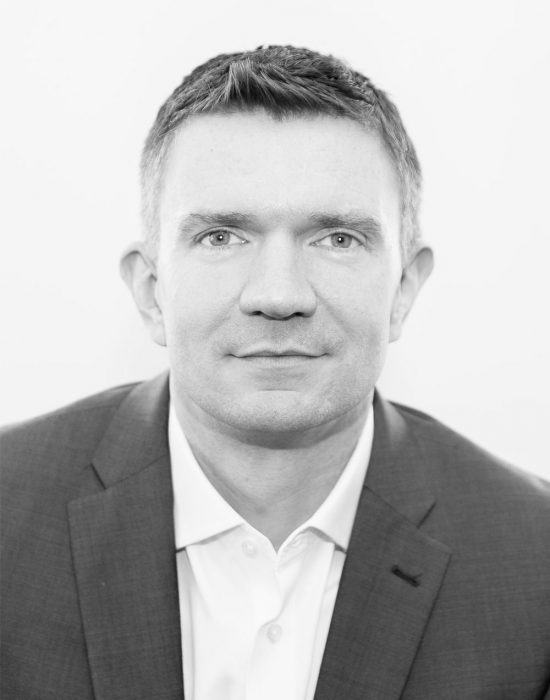 David Macaulay
Managing Director
As Founder and Managing Director of Eden Search & Select, David has spent his career working with a diverse range of businesses in the food and farming sectors – supporting their strategy and helping them recruit and retain Directors and Senior Managers. During this time, he has developed a deep understanding of the industry and the skills and attributes required by businesses to deliver high performing board and executive teams. This experience and track record has made him a credible sounding board on succession planning for both his clients and industry peers. Results-driven, David's personal values of industry insight and integrity have delivered numerous successful projects and established Eden Search & Select as the executive search partner of choice for leading companies in the fresh food, food and drink, food manufacturing and farming sectors. David's industry experience is deep rooted, having grown up on the family farm in Essex, which he remains actively involved in.