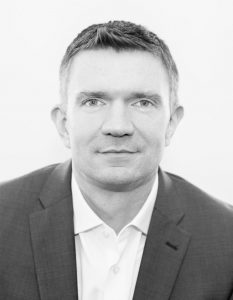 Given our multi-sector specialism I am fortunate enough to have a unique view of the industries we serve and I am often asked by Owners and Directors for a summary of the key themes that might affect their strategy in challenging times. Therefore I have decided to share these insights with the wider Eden Search & Select community in the first Autumn update.
 Are your Boards fit for purpose?
Given the current pace of change, those businesses leading market consolidation are investing in their leadership teams to position themselves for growth. Eden Search & Select continue to support this strategy through detailed organisational development consultancy and the key headline is companies are accelerating their investment in senior appointments to recruit and more importantly, retain key people. Our recent client case studies with Azotic Technologies, Newcastle University and Ramsden International are great examples of this.
(Click here to see our latest case studies)
Lack of Retail Innovation.
Despite what they might tell us, in my view retailers are not innovating any quicker but they are continuing to pay others to help them. The growth of such businesses like True Global show that retailers are desperate to keep up with changing consumer habits and the technology to engage them. This presents a number of exciting opportunities within our sector and in time, will affect the make-up of Boards. How long will it be before we see a Chief E-Commerce Officer or Chief Innovation Officer sat on the Board of an own-label food or agricultural business?
Brexit? Bring it on!
I am not ignoring or belittling the challenges on labour, legislation or imports that will affect the industry but there is a clear sense of confidence and eagerness from business leaders of well-invested companies. Clearly these are hushed comments rarely muttered in times of uncertainly but I know many CEOs are relishing the opportunities that will undoubtedly present themselves to grow and drive category and market consolidation. It's not going to be pretty but it was only a matter of time and I am sure the corporate finance and private equity sectors are getting very excited with money to spend!
Clearly my focus is on talent discovery and maximising their potential but I am a firm believer that developing and investing in the right capabilities within a senior team will serve any company well and those investing in other resources, ahead of people, will find the next 18 months highly challenging.
Please do get in touch if you would like to discuss any of the themes in this Autumn Update.