January, now known as Veganuary, is over and done with, and the dairy industry is now staging a comeback with Februdairy – an initiative that's helping the sector reignite conversations with consumers and dispel some of the myths surrounding working practices. As discussions on this topic continue, Charlie Eaton, Associate Director at Eden Search & Select, takes a closer look at increasing consumer demand for vegan products and the opportunities this presents for the UK food and farming industry.
Veganism has been around for a long time but in recent years its popularity has exploded – fuelled partly by the trend for clean eating and partly by growing consumer interest in food provenance and production. This January, vegan stories hit the headlines on a daily basis with a raft of new product launches. In readiness for the nation's annual New Year health kick, M&S got out the gates early, launching Plant Kitchen – a new range of 60 plant-based meals and snacks. Greggs was next with a line of vegan sausage rolls that sold out within hours. Then came McDonald's; Ben & Jerry's; Pizza Express; and others. With so many retailers and consumer brands capitalising on current consumer interest in plant-based diets (and helping to promote it), how can the broader food supply and farming sector make sure it gets a slice of the dairy-free cake?
Veganism is of course a hugely sensitive subject – particularly in the farming sector – and, like Brexit, there are strongly opposing views, wherever you go. At a recent agri / food conference, I heard a senior director from a major UK food producer state that we need to listen to consumers and produce more of what they want. Less than 15 minutes later, a leading farmer stood up and declared that 'we must not give in to this meat-free trend' and that 'we must fight it because the vegan supply chain is completely unsustainable and doing more harm than good'. So, what is the answer?
Well, one thing's for sure, consumers are more interested than they've ever been in where food comes from, how it's made, and whether or not it is sustainable – and herein lays the opportunity. As the son of a dairy farmer, I'm a meat loving, dairy consumer, who strongly believes in and supports the fantastic job that UK farmers are doing in making incredible produce to the highest welfare standards in the world. But I do also wonder if there is a disconnect between the changes we are seeing in consumer eating habits and UK agriculture's overall approach to this particular food trend. Historically, the food and farming industry has done a great job of capitalising on the nation's changing food interests. Working together, we've embraced consumer interest in seasonality, fairtrade, organic, traceability and local produce – developing new products and new ways of working that fit with the beliefs of consumers, who are more discerning than ever and, crucially, prepared to pay a bit more for quality. So why aren't we doing the same with veganism?
Current interest in high protein, plant-based diets offers huge opportunities for producers who are prepared to look beyond the headlines. We've all heard that the price of quinoa has trebled – making it too expensive for local people in The Andes, who rely on it as a staple in their diet. Likewise, a sharp increase in demand for avocados is leading to deforestation of the rainforests. For many consumers – and vegans in particular – these facts can be hard to reconcile with eating what they want. Sticking to a plant-based diet all year round is challenging if you believe in sustainability – which most vegans do. It's even trickier if you want to stick to a UK-produced vegan diet.
Historically, there has been little demand for UK grown, plant-based proteins with most pulse ending up in animal feed or export markets. However, that could easily change if the food industry would incentivise UK farmers to consider growing more protein-rich crops such as peas, hemp seed, sweet lupin and fava. Several companies are already demonstrating how profitable this approach can be. Back in 2006, Stephen Jones, a sixth-generation farmer from Shropshire, decided to try to produce British grown quinoa on his family's farm. Today, The British Quinoa Company produces hundreds of tons of quinoa every year and has secured contacts with some of the UK's leading retailers. Hodmedod's is another UK company steaming ahead when it comes to super foods. Founded in 2012, to supply beans and other products from British farms, the business won Best Food Producer in the 2017 BBC Food and Farming Awards.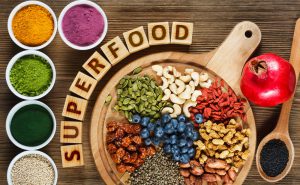 These companies give us food for thought and demonstrate what a little bit of diversification can deliver. Protein crops have always been sustainable and relatively easy to grow in this country. A gluten-free source of starch and protein, they offer farmers significant benefits in terms of rotation, soil structure and nutrients. In the past there have been few commercial incentives to grow these crops. As such they've largely been used as a break crop for higher yielding varieties such as wheat, barley and oilseed rape.
With consumer interest in plant-based proteins now higher than ever before, surely it is time this situation changed. Consumers are now actively looking to put beans, peas, chickpeas and lentils in their shopping basket; and if they can buy UK-produced goods even better; so why not give them what they want? The benefits of doing so could be huge.
Surely it's time to accept the changes we are seeing and for the food and farming industry to work together in creating a sustainable UK offering. At one end of the spectrum, the food manufacturing and food retail industry needs to actively encourage the merchant trade to offer premium contracts to UK growers; this will incentivise more UK legume production by making these crops a more viable proposition.
Similarly, the farming sector needs to see veganism as an opportunity not a threat. A recent report from AHDB, entitled 'The rise of plant-based food products and implications for meat and dairy', highlighted that 89 per cent of consumers buying 'meat-free' products also purchase meat. This tells us that most consumers are not planning to rule out meat completely; they are just up for cutting back a bit and trying something different.
I'm a firm believer that there will always be demand for high quality, high welfare meat and dairy produce – but let's not ignore the big opportunities that exist for growers prepared to consider the production of high protein plant-based crops. Wherever you stand on cutting out meat and dairy, one thing is clear: messages about the benefits of eating less meat are unlikely to vanish overnight. With veganism now more mainstream than ever, isn't it time we all took a healthier approach to thinking about this food trend, which looks set to stick around!