Picture the scene, Summer 2016, Sales and Marketing Director for a mid-size private label fresh produce SME, requested by a leading retailer to attend one of their internal strategy sessions and present digital insight and development ideas to a 70+ strong online team, alongside Consumer Packaged Goods (CPG) giant Procter & Gamble.
Flattered, excited, nervous and pondering the fairness of being pitched against a behemoth who would send an army of E-Commerce executives, my first port of call was a polite request to go first…
Much to my amusement, the post presentation chatter over a delightful NPD lunch referenced how similar the key messaging and take outs were from the 'produce guy' and the 'e-commerce army'. On reflection, whatever the category or business, if you genuinely follow the consumer there will be similar principles and themes.
Part of the magic of doing this well, is being comfortable with the principles of trying to predict the future and whilst there are many priorities around safety and sustainability right now, this will come around again and in fact will be heavily influenced by the current pandemic and the resulting change in consumer and retail behaviour.
The strategic focus will need to adjust, in particular, for the world of traditional private label businesses who have potentially neglected this channel. Having worked in fresh produce, food manufacturing and branded consumer goods, I know that e-commerce has sometimes been seen as the perfect place to put the young, talented but often inexperienced Account Executive to cut their teeth with smaller accounts. However, now more than ever, ensuring the right marketing and commercial skills within the business are in place to genuinely take on and deliver a meaningful online strategy focused on both maximising current trading relationships and developing brand new ones will be essential.
Whilst we all do not have the large CPG budget, thinking back to my Summer of 2016 experience with my new found acquaintances at Procter and Gamble, I firmly believe that no matter the business size, with the right talent and creativity a strong online growth platform can be established or maximised.
Having successfully managed this challenge across the supply spectrum, from private label fresh food to the branded environment, I'd be delighted to discuss your views and plans for the future of this channel and how Eden can offer support to help unlock your e-commerce strategy.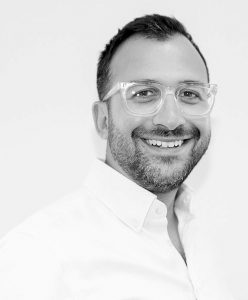 Contact:
07715 698157